HOME | Accessories | Vintage Barbie | Lilli Lalka | Lilli Boogie
Bild-Lilli Accessories: Mini Bild newspaper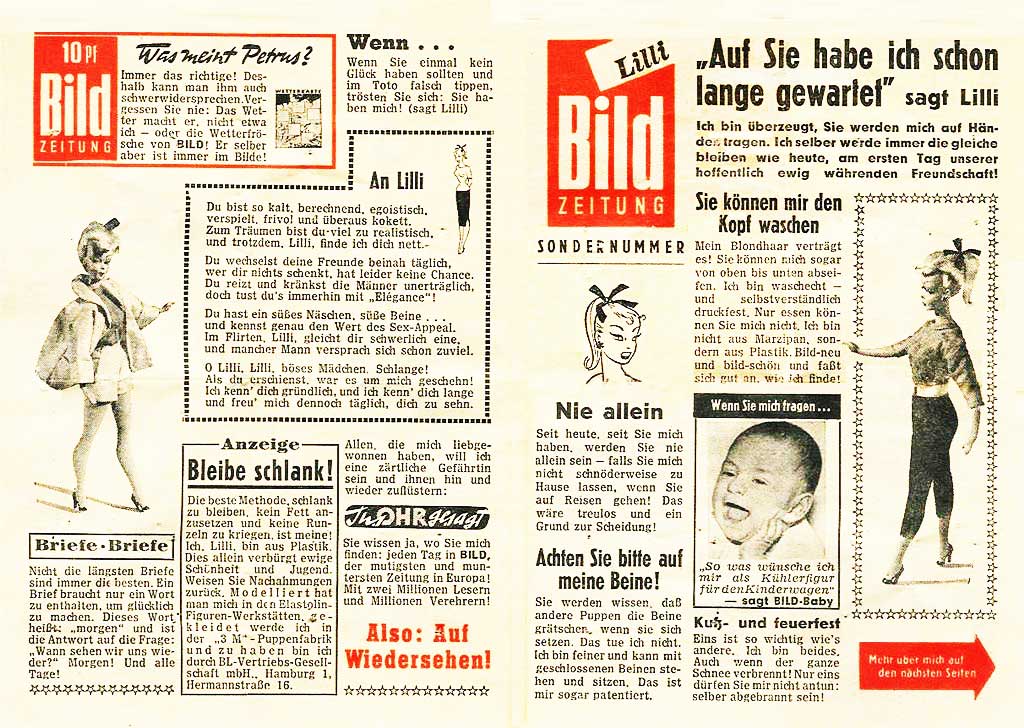 Bild-Lilli
came packaged in a clear plastic tube, complete with stand and with her own small version of the Bild newspaper. Click on the newspaper image above to print your own copy of Lilli's newspaper.
Bild-Lilli Swing
A swing for the small 7.5 inch Bild-Lilli could be bought separately, to suspend from a car rear view mirror.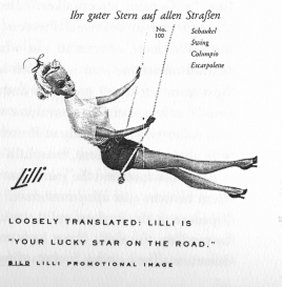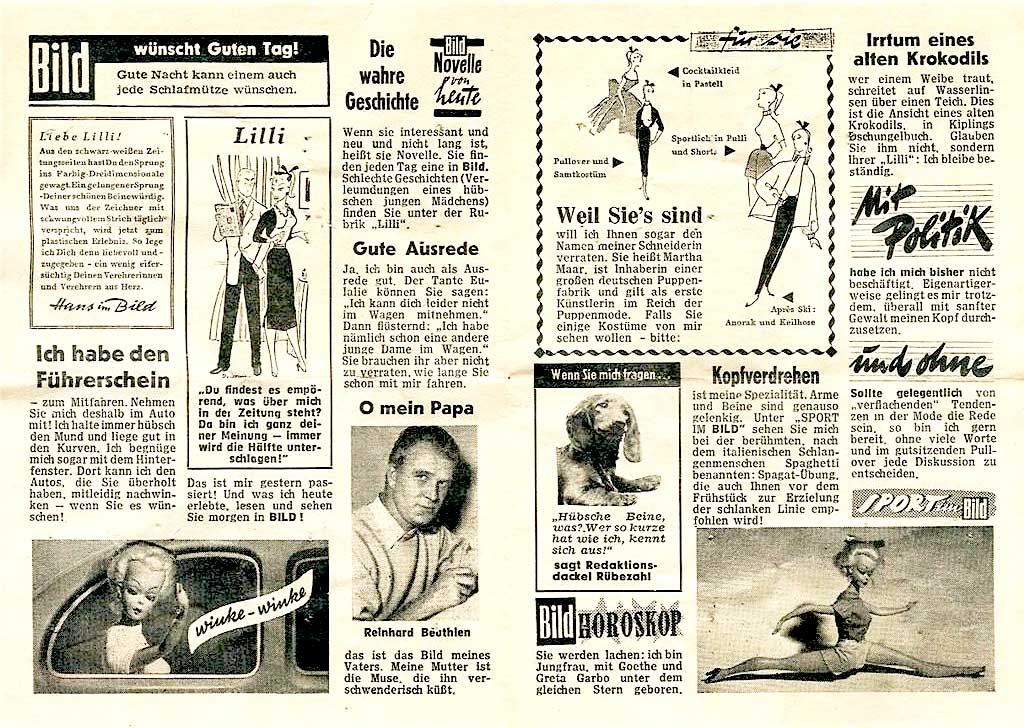 Stand for 7.5 inch Lilli(left) and for 11.5 inch Lilli (right)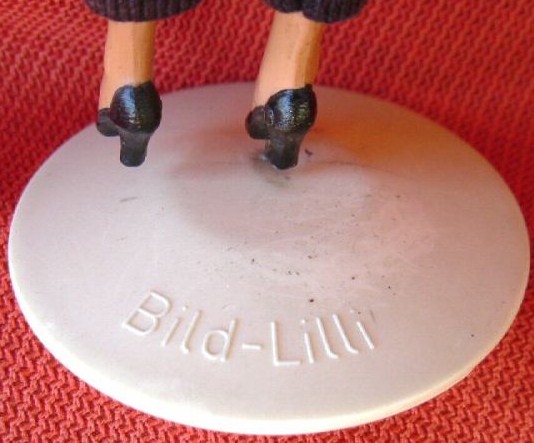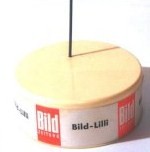 Lilli dolls were supported on a stand by means of a single metal pin that could be inserted through a hole bottom of the foot, this allowed for a range of poses, as the other leg was free.